Thorin's Cup tested your stamina… the Rivendell Cup tested your concentration…
The Bounder's Cup will test… your ability to deliver pie from a secret stash?!
The race begins in Michel Delving. This course is all about speed.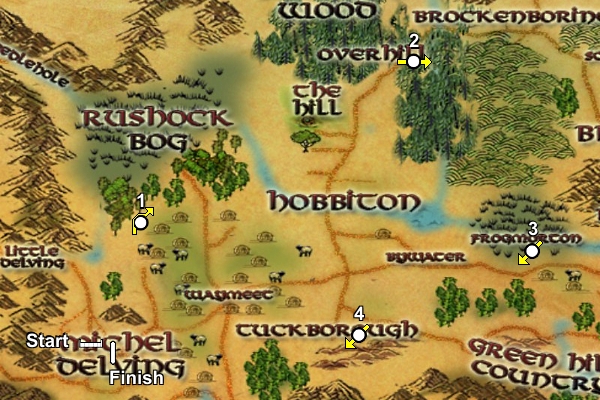 The start is an imaginary line drawn between a street lamp and a fence post on the road west of the Bounders Statue. Riders will face north at 33.9S/75.2W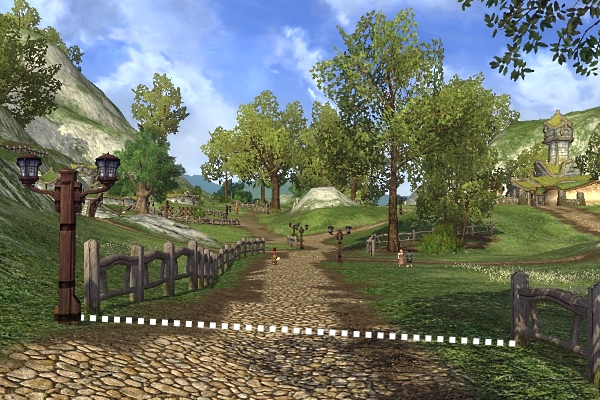 Race past Sandson's Farm to the mysterious silo with no door, located at 31.2S/74.4W. Turn right (clockwise) around the silo.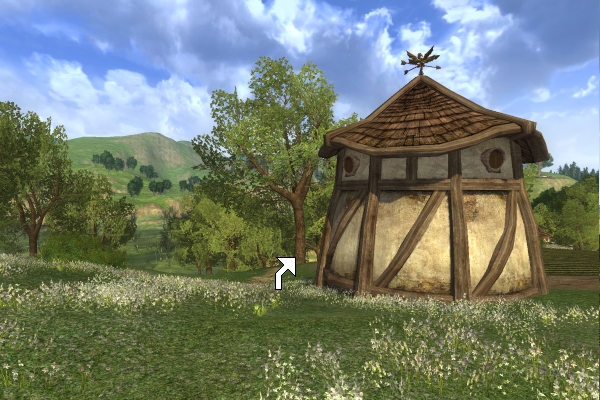 This is where you pick up pastries from the secret pie stash. Now it's time to deliver these pies to the underground vendors. They mark their doors by painting them orange.
Continue to a house on the outskirts of Overhill in Bindbole Wood. The checkpoint is two lamp posts beside the pond, located at 28.0S/69.8W — Pass north between them.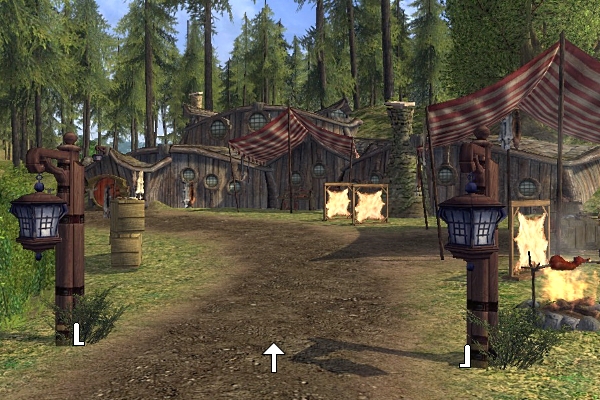 Hurry to the eastern houses of Frogmorton and pass between them, heading southwest. They are located at 32.0S/67.9W.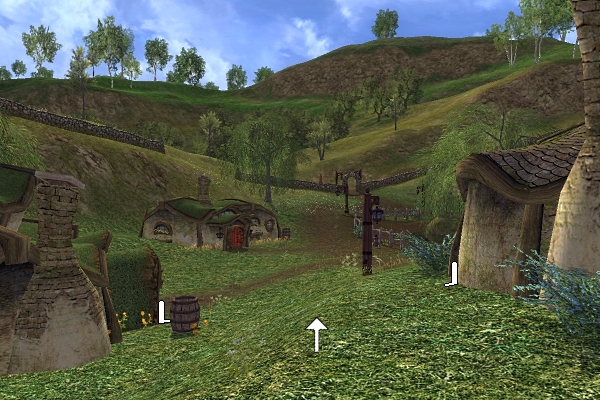 Finally, visit another house with an orange door in the hill of Tuckborough, located at 33.6S/70.8W. Pass between a street lamp and a stone retaining wall, heading south.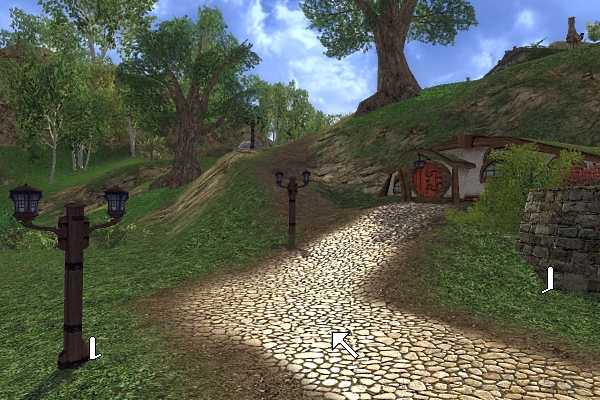 The deliveries are complete! Gallop to the finish, an imaginary line between a street lamp and a fence post, just east of the Bounders Statue, near the lovely hobbit ladies Townsperson and Farmer. It is located at 33.9S/74.8W — Cross it heading west, toward the statue.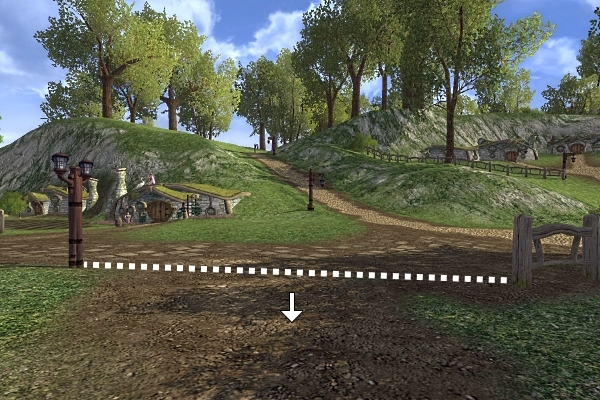 Of course, you won't actually be stopping to pick up any pies, sorry. This is a horse race! The pie story will help you remember the course.