Three riders have been added to the Eriador Championship Cup roster.
Congratulations to our winners — Nettlebow, Skoch, and Vethlo! Amenhir earned an alternate spot.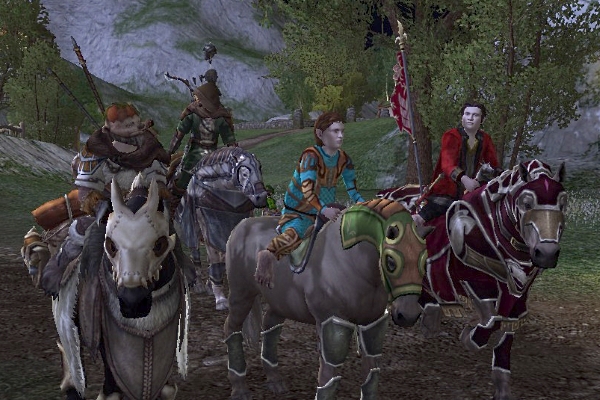 The tension was palpable as the riders followed Lhinnthel on the pace lap. The course was especially challenging, taking racers through fields, forest, and swamp.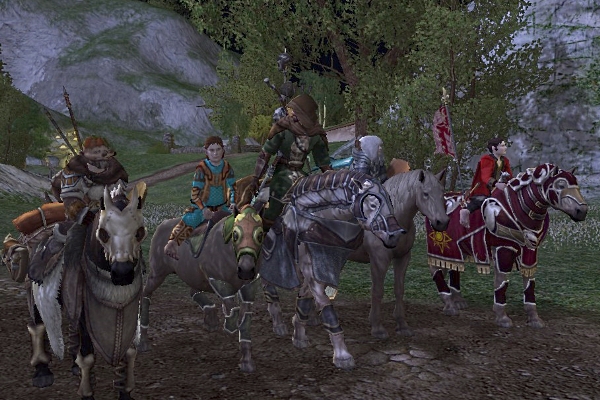 Two riders fell behind almost immediately trying to navigate the slippery stone cliffs north of Michel Delving. The water crossings proved particularly difficult. Hologro's mount dumped him into a pond at Overhill near the second checkpoint. The fastest riders fought to maintain their lead through the marshes of Frogmorton, where it was easy to become hopelessly lost.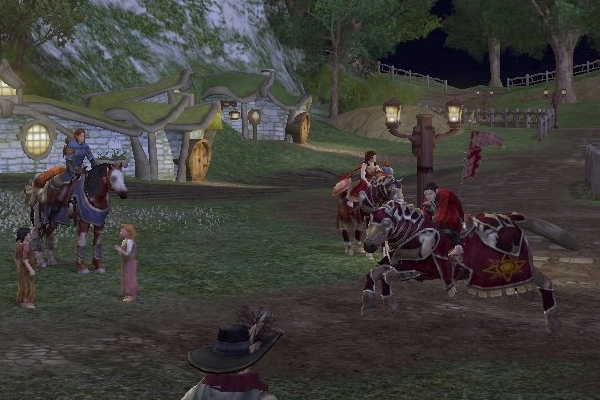 After the winners were announced and prizes were awarded, there was great celebration, marked with fireworks and music.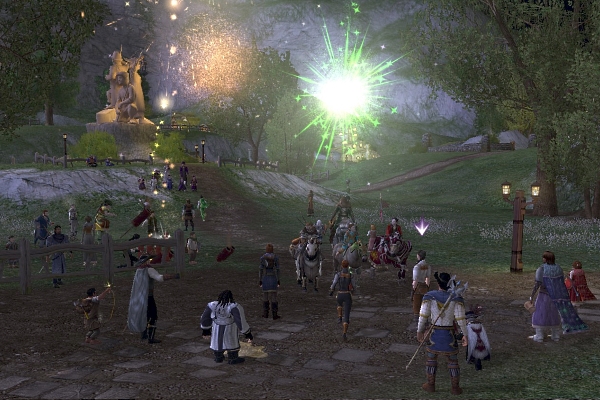 Many thanks to Lhinnthel for hosting, along with all the fine volunteers who made the race possible! Special thanks to "Under the Sunlit Sky" who played amazing music long into the night.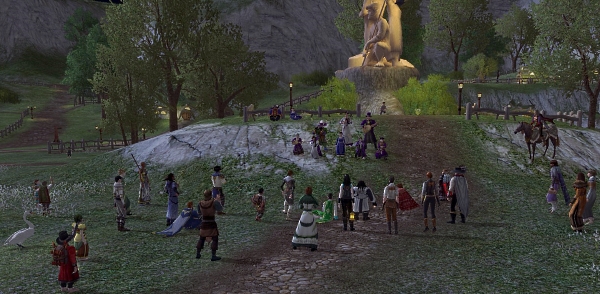 There is one final qualifier race, the Bree-land Cup on April 25 at 11:00am EDT/servertime.