Here it is… the Eriador Championship Cup race course!
This is our longest and most challenging course to date. It will test your endurance, your concentration, your knowledge of secret paths… Most of all, it will test your perseverance. Only those of steadfast hearts can succeed.
The course will take you through many hidden and forgotten places in Bree-land.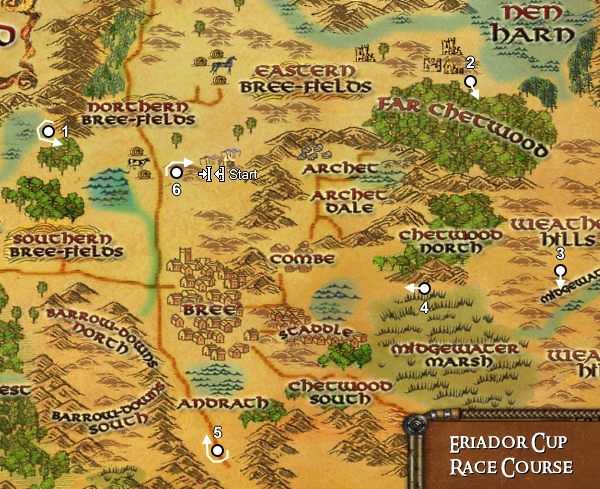 The race begins at Hobnanigan's Field #2. The start is an imaginary line between the posts of the northeast gate.
25.5S/51.6W – facing west.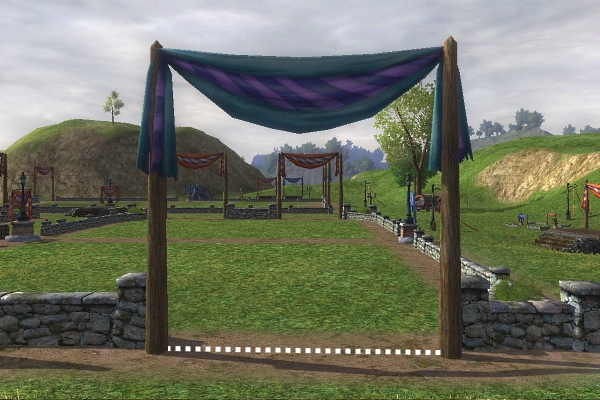 Checkpoint #1 is a wall located in the ruins on the cliff overlooking Starmere Lake. You must jump up into the courtyard.
24.0S/56.6W – turn left/counter-clockwise around the stone wall.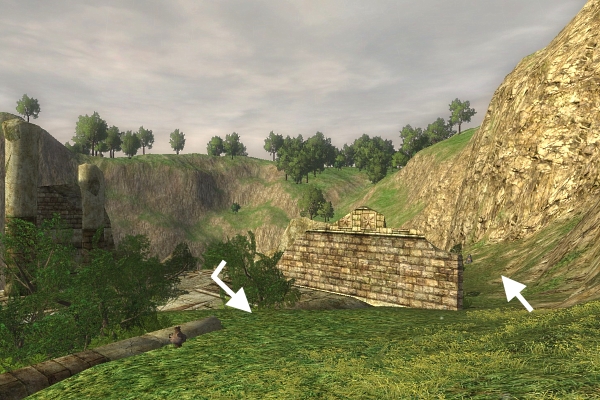 Checkpoint #2 is a gap between two pillars at the ruins of Nen Harn, where Walt Whitrose and Sage Hayseed are camped.
22.3S/44.0W – go south between the central pillars.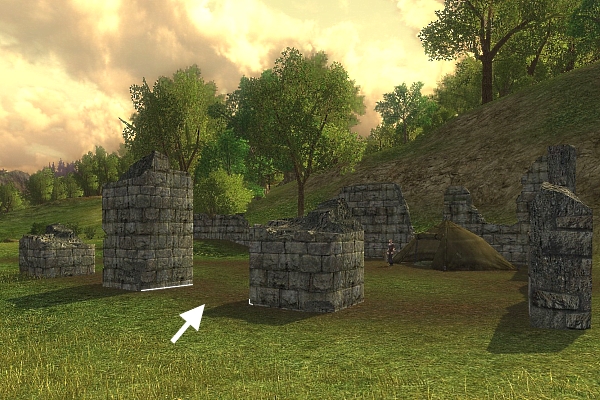 Checkpoint #3 is the Weatherway bridge. You must pass between both sets of pillars. If you fall, try again.
28.8S/41.3W – cross the bridge heading south.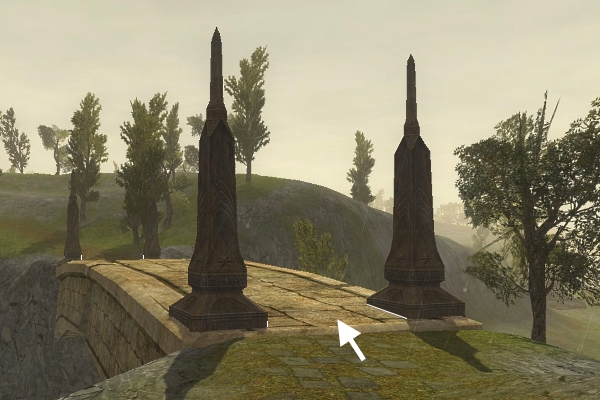 Checkpoint #4 is a line of broken pillars in the Woodsedge Ruins of Midgewater Marsh. The water is safe for ponies.
29.6S/45.4W – pass between the wall and the row of broken pillars, with the pillars on your right.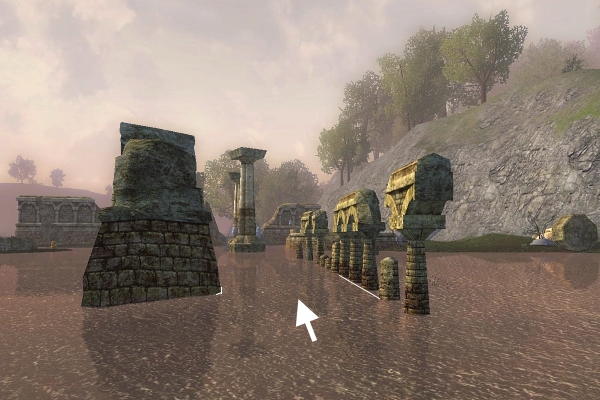 Checkpoint #5 is an ornamental pillar in the South-guard Ruins.
35.5S/51.6W – turn right/clockwise around the pillar.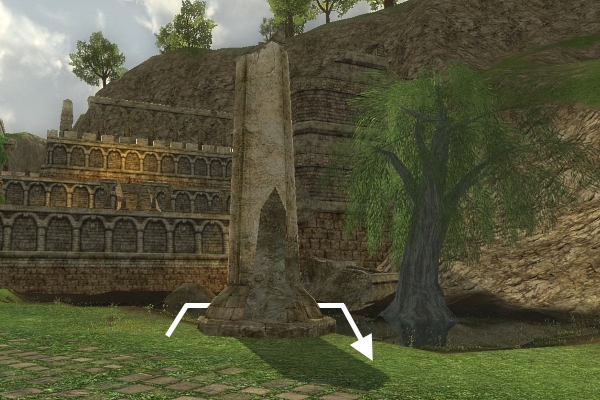 Checkpoint #6 is Saeradan's Cabin. You may ride over the porch if you wish.
25.5S/52.9W – turn right/clockwise around the cabin.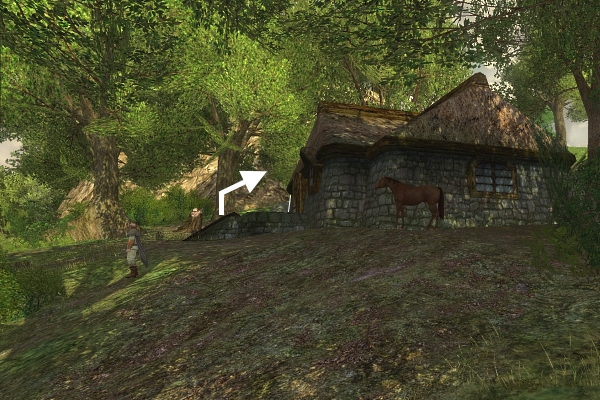 The finish line runs between the posts of the northwest gate of Hobnanigans Field #2.
25.5S/51.9W – Pass through them heading east. Stop on the far side of the field.