CLUB NEWS
Winter has finally come to Middle-earth. The town of Winter-home has opened their gates to travelers once more, and LotRO Game Masters are getting into the holiday spirit! Right now, Turbine GMs are out wrangling a whole herd of Cremello Steeds (PAX East mounts). On Sunday, December 25th, they will be giving them away to random players in game!
GMs will be randomly choosing players all day long across all of our servers to win one of these special player-created mounts. If you're a lucky winner, you'll receive a Cremello Steed code in your mailbox along with instructions on how to redeem your new mount. So, if you're online during December 25th, good luck!
Use code CC131D to receive a free Enhanced XP Supply (x1)
Enter Coupon Code 2012LOTRO At Checkout For 25% Off Your Entire LOTRO Store Cart On December 31st! Limit 1 per account.
New with Update 5 – Open Steel-bound Lootboxes found throughout Middle-earth. Win random items, loot, and earn a chance at uncovering exclusive rewards, like the Marrow Painted Steed! Be careful, many lootboxes have level restrictions. Check yours before buying a key.
Need to collect reputation items to buy a new mount? Contact Kiralynn if you need Bree, Mathom or Wardens reputation.
Interested in a weekly practice race? Let's get together every Thursday at 4pm EST.
UPCOMING EVENTS
The riding club's Winter Derby will be held on Monday, January 23rd at 3pm EST. Participants should meet at Thorin's Hall Inn for a pre-race party and sign-ups starting at 2pm EST. This is a race for daytime and overseas players. The prize is a code for 1600 Turbine Points! Riders must register ahead of time by in-game mailing their name, horse's breed and name to Kiralynn. They can also register by sending a /tell before 2:45pm EST.
If you are willing to volunteer as a race judge, please contact Kiralynn as soon as possible. We will need 5 judges to properly cover the course.
EQUESTRIAN NEWS
This month's equestrian feature is the Prized Liver Chestnut horse. It can be purchased from Tully Hopwood at Bree-town Hunting Lodge in Bree after reaching Kindred reputation with the Men of Bree. Contact Kiralynn if you would like reputation items for this faction.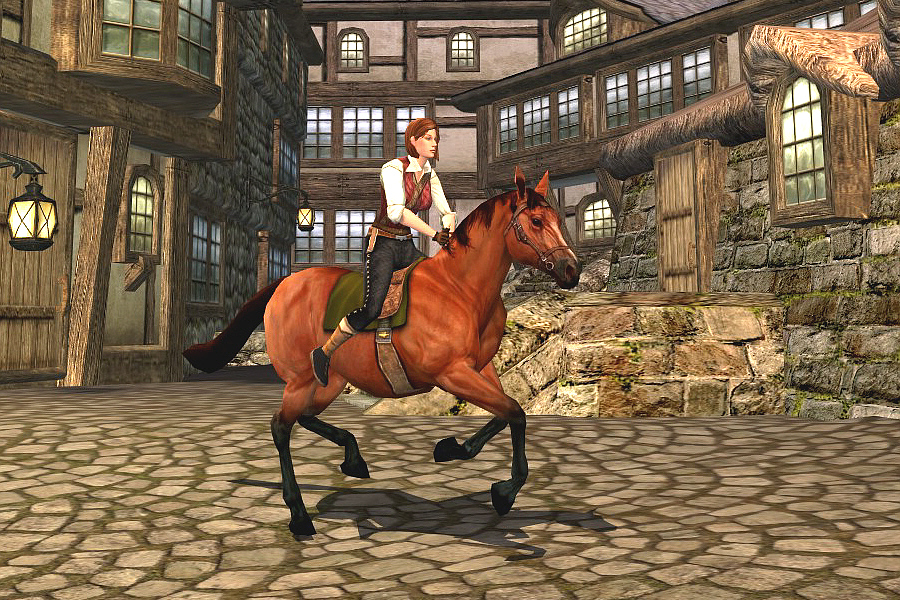 RACING TIPS
The best way to turn a corner is to use your camera for a "snap turn". Snap turns are faster and more accurate than turns made using the arrow keys or WASD buttons. There are several ways to make this turn using your mouse and keyboard. Here is one example. Use NumLock to keep your horse running toward the next turn. Hold down your left mouse button and pan the camera around to face the direction you want to run after the turn. Just as your mount clears the obstacle at the checkpoint, click your right mouse button. You will immediately be facing the direction that the camera was pointing. You may need to hold down both mouse buttons to prevent your mount from stopping.
Have a tip to share? Reply to this post!